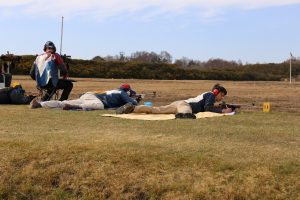 The 2016 AGM of the OCRC will take place on Saturday 15th October 2016 at the Surrey Rifle Association, Bisley. The start time is scheduled for 17.30, but in reality the meeting will start after the cessation of that afternoon's shooting.
This year's AGM is particularly important as the membership has now dropped to a point where it is becoming increasingly difficult to operate, either financially or in terms of legislation governing rifle clubs in the UK.
If you have an interest in sustaining the OCRC, which has been in existence for some 80 years, then please come to the AGM. More details can be obtained from the Hon. Secretary, Rob Pile, via email – rob.pile@outlook.com
We look forward to seeing you there.